Unicredit, nuove assunzioni in tutta Italia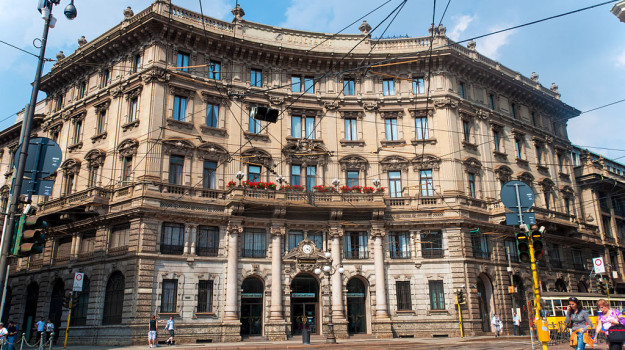 Il Gruppo Unicredit rappresenta uno dei principali gruppi di credito presenti sul territorio italiano e vanta inoltre numerose filiali in altri Pesi europei per un network complessivo di 8.600 sportelli bancari. Lavorare presso il Gruppo è un'ottima opportunità di crescita e di apprendimento poiché i servizi da esso forniti sono di notevole rilevanza.



Sono ora nuove disponibili nuove opportunità di lavoro presso l'istituto, in molte città italiane. Di cosa si tratta?
Assunzioni Unicredit, le posizioni aperte
Unicredit è alla ricerca di nuovo personale per ampliare il proprio organico in diverse città italiane e rivolge la sua richiesta a laureati, neolaureati e a studenti anche senza esperienza. Di seguito le posizioni attualmente aperte:
ICT – Customer Relationship Management Milano
Insurance Lombardia
ICT – Data Analytics Milano
Consulente di Agenzia TD Piemonte Liguria V.d'Aosta Piemonte
Junior Software Developer – Internet & Direct Channels Milano
Investor Relations Milano
Benchmarking Milano
UNIQUANTS Community Management Milano
Consulente Junior UniCredit Direct Modena, Bologna, Verona
Consulente di Agenzia – Lombardia, Caltanissetta, Ragusa, Toscana, Emilia Romagna
Big Data Engineer Milano
UniRisk – Quantitative Risk Analyst Milano
Big Data – Data Scientist Milano
Consulente di Agenzia – Umbria Umbria
Consulente di Agenzia – Trentino Alto Adige Trentino Alto Adige
Big Data Infrastructure Administrator Milano
ICT Contract Management Junior Milano
Consulente di Agenzia – Veneto Veneto
Lavoratori appartenenti alle categorie protette L. 68/99 Milano
Account Manager – Milano Milano
UniRisk – Economic Risk Analyst Milano
Account Manager – Torino Torino
Account Manager – Verona Verona
Private Investor Products Italy Third Parties – PIP Public Distribution Italy/France Milano
HR – Talent and Executive Development Milano
IT System Junior Architect Milano
ICT Security Anti-fraud Specialist Milano
UniCredit Management Consultancy – Business Analyst Milano
ICT Performance Analyst Junior Milano
Consulente Junior UniCredit Direct – Cologno Monzese (MI) Milano
Cyber Security Expert Milano
Cyber Security Junior Milano
Business Analyst Milano
Senior Java Software Development Engineer Milano
Junior Java Software Development Engineer Milano
Test manager Milano
System Administrator Milano
Group Compliance Business Management, Education & Culture Milano
Cards Italy Milano
Advisor Corporate junior Milano
ICT Security, Network Security Specialist Milano
ICT Security, End Point Protection Specialist Milano
IT Business/Technical Analyst – Securities Services Milano
HR – Risk and Actuarial specialist Milano
Consulente di Agenzia TD Campania, Puglia, Calabria, Basilicata, Veneto, Trentino A.A., Toscana, Umbria, Marche Emilia Romagna, Lombardia, Lazio, Sardegna
Assunzioni Unicredit, come candidarsi
I soggetti interessati possono presentare la propria candidatura avendo accesso al sito ufficiale del Gruppo Unicredit alla sezione Lavora con noi e, dopo aver visionato tutte le posizioni aperte, candidarsi per quella di proprio interesse inserendo il curriculum vitae nel database del sito che viene costantemente aggiornato.
Commenti