Unicredit offre lavoro e stage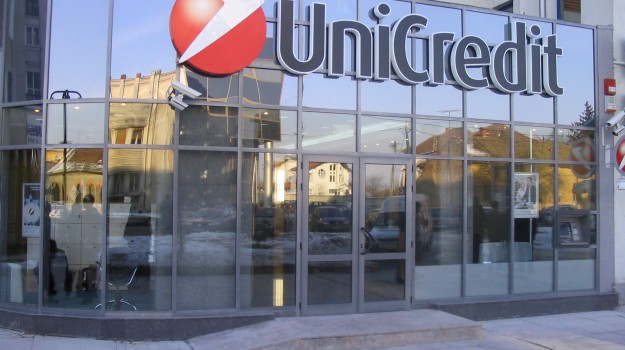 Unicredit è una delle più importanti realtà del settore bancario e finanziario a livello internazionale. Nata in Italia nel 1998 in seguito all'unione di diversi istituti bancari, ad oggi Unicredit opera in oltre 50 mercati in 20 paesi grazie ad una rete che conta quasi 10.000 sportelli e più di 150.000 impiegati.
Al momento Unicredit è alla ricerca di nuovo personale da inserire nelle sue sedi italiane con diverse mansioni. Previsti anche degli stage per neolaureati e studenti che vogliono iniziare una carriera nel settore bancario.
Offerte di lavoro Unicredit, le posizioni aperte
Internship Consolidation Accountant – Pioneer Global Asset Management Area Finanza Italia 
Junior Functional Analyst Italia 
Junior Java Developer Information Technology Italia 
Junior Application System Administrator Information Technology Italia 
Internship Business Analyst Italia 
Junior Dwh And Bi Profiles (Mainframe And Open Technologies) – Torino Information Technology Italia 
Junior Financial Engineer Information Technology Italia 
ICT Financial Analyst Junior Information Technology Italia
Legal Specialist Italia
Offerte di lavoro Unicredit all'estero
Senior IT Project Manager (f/m) Austria 
Kundenbetreuerin bzw. Kundenbetreuer im Außendienst (für Wien und alle Bundesländer) Area Vendite e Distribuzione Austria
Kundenberaterinnen und Kundenberater Bau- und Wohnfinanzierung für Wien Area Vendite e Distribuzione Austria 
Unicredit, le offerte di stage
Stage Nautical & Aeronautical Asset Management Italia 
Stage – Structured Solutions Group – IR, FX AND CLN Structuring Investment Banking Italia 
Stage Cib Italy P&C Analysis & Consolidation Planning & Finance Administration Italia 
Offerte di lavoro e stage Unicredit, come candidarsi
Per conoscere i requisiti richiesti da Unicredit per ognuna delle posizioni attualmente aperte e per l'invio della propria candidatura, consultare la pagina dedicata alla ricerca di personale del sito dell'istituto.
0 condivisioni e commenti
Condividi e commenta!
Commenti