Amazon assume in Italia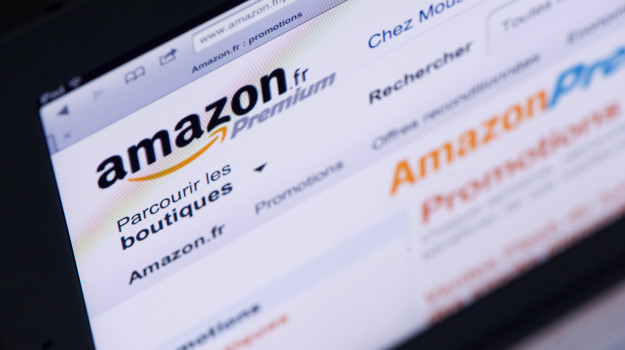 Amazon è senza dubbio una delle più grandi realtà del settore dell'e-commerce a livello internazionale. Forte di milioni di clienti in tutto il mondo, l'azienda continua a crescere, come dimostra anche il fatto che spesso parliamo di offerte di lavoro che la riguardano.
Amazon ha assunto più di seimila persone lo scorso anno, e anche per il 2015 ha intenzione di percorrere la stessa strada. Sono state da poco pubblicate, infatti, delle nuove offerte di lavoro da parte di Amazon che cerca personale per le sue sedi italiane: vediamo qui di seguito quali sono le posizioni aperte e le modalità di candidatura.
Offerte di lavoro Amazon, le posizioni aperte
Queste le figure professionali attualmente ricercate da Amazon:
Prime and Delivery Experience Lead
Affiliate Marketing Manager
Site Merchandiser – Books
Site Merchandiser – Home improvement&Garden
Program Manager
Senior Vendor Manager – Sports
Senior Vendor Manager – Fashion
Senior Vendor Manager Home Improvement Tools and Garden
Senior Finance Manager – Retail
Finance Manager – Retail
Online Content Administrator
SDA Bocconi- Corporate Internship MBA Recruiting
INTERNSHIP – Translation Editor Intern, German/Italian
Senior Account Executive
Account Manager – Display Advertising
Manager, Ad Services – Display Advertising
Senior Account Manager – Merchant Services
Finance Manager – Merchants Services
ew Account Manager – Merchant Services
Kindle Senior Vendor Manager – Italian content
Kindle Content Vendor Management Intern
Online Marketing Manager – fixed-term contract
Imaging Team Leader – Fixed-term contract
Italian Project Manager
Sales – Account Executive, Gift Cards
Offerte di lavoro Amazon, come candidarsi
Per tutte le informazioni sulle offerte di lavoro attualmente aperte presso Amazon consultare la pagina del sito dell'azienda dedicata alla ricerca di personale.
0 condivisioni e commenti
Condividi e commenta!
Commenti