Novartis assume in Italia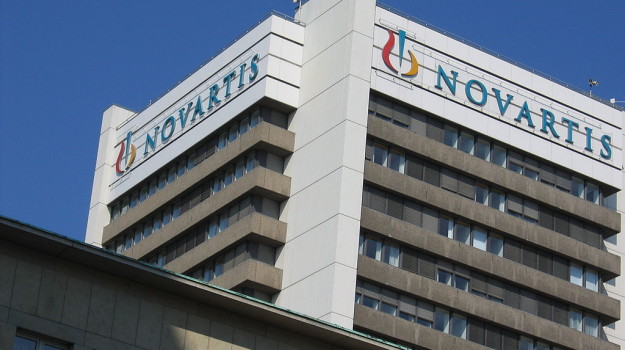 Novartis International AG, nota azienda farmaceutica con sede principale a Basilea in Svizzera, è alla ricerca di nuovo personale da integrare presso i propri quartieri operativi presenti in Italia.

Le offerte disponibili sono destinate sia a professionisti esperti che a giovani senza esperienza. Solitamente le assunzioni sono a tempo indeterminato, determinato o sotto forma di stage.
Novartis, le offerte di lavoro in Italia
Sovente, Novartis è alla ricerca di figure tecniche, scientifiche, gestionali e amministrative, manager, responsabili ed esperti. Ecco le posizioni aperte attualmente:
Quality Sterility Assurance Manager
Country IT Head, Italy
Tmod Specialist
QC Microbiology Lab Manager
Primary Validation Manager
Quality Technical Transfers Leader
Microgiology & Fermentation Technology Lab. Technician
Warehouse Supervisor
Controller trainee
Sales Promoter Vision Care (Emilia Romagna – Reggio Emilia – Parma)
Oncology Region Europe Disease Access Director Breast
HeorManager Oncology RE
Regional Allocation and Recruitment Manager (Rarm)
Senior Cluster Physician
Regional Disease Area Marketing Director
Opportunità di stage
Per quanto concerne, invece, le opportunità di stage, Novartis offre la possibilità a giovani laureati con una buona conoscenza dell'inglese, di effettuare un periodo di sei mesi di tirocinio finalizzati alla formazione e all'inserimento in azienda. Queste le selezioni attive al momento:
Internship traduzioni: Quality Operation Business Improvement
Internship – Installation support
Internship – facilities support
Internship Sales and Pricing Analyst
Offerte di lavoro Novartis, come candidarsi
Coloro i quali desiderano inviare la propria candidatura per una delle offerte di Novartis possono farlo consultando la pagina opportunità di lavoro del sito aziendale.
0 condivisioni e commenti
Condividi e commenta!
Commenti